Sustainability – more than a definition
In a nutshell:
Sustainability is not a new concept. It is based on three pillars: ecological, economic and social sustainability.
Despite the gradual shift in transport towards e-mobility, there are still countless points of contact for more sustainable action in the automotive industry.
Sustainable mobility does not end with the e-vehicle. Rather, it is about new concepts that meet the changing requirements for mobility. The topic should be viewed holistically rather than acting in individual isolated solutions.
Today's answers to tomorrow's questions: Remanufacturing and 2nd Life offer two approaches to provide concepts for the use of discarded EV batteries today.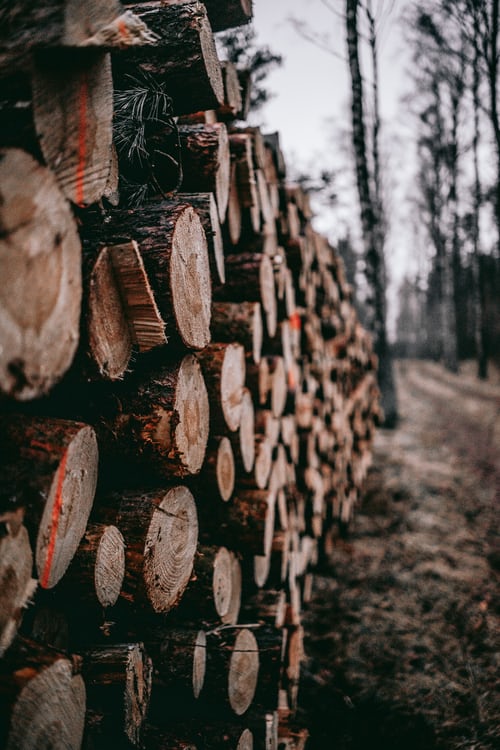 But what exactly does the term mean?
Whether it's electric mobility, energy-efficient building renovation, vegetarian or vegan nutrition, fair trade products, humane working conditions, cooperation with aid organizations, women's quota or the energy revolution – everything is supposed to be "sustainable". But what exactly does the term mean?
The term sustainability is not a recent concept. Originating in the forestry industry, it was already defined in the early 18th century in the light of an increasing national wood shortage. It goes back to the Freiberg chief mining officer Carl von Carlowitz (1645-1714). According to Carlowitz, only as much forest was to be cleared as could regenerate naturally within a certain time. This laid the foundation for understanding sustainability as a resource-economic principle.
The ecological definition of sustainability, which is also considered the most widespread and accepted version, comes from the so-called Brundtland Report of 1987, which describes sustainable development as one that meets the needs of the present without compromising the interests of future generations.
A definition now more commonly used in the economic context: sustainability doesn't imply generating profits which then flow into environmental and social projects, but rather generating profits in an environmentally and socially acceptable way.
The third pillar, the social component, already considers sustainability in the process of passing on. The main consideration is to ensure not making irreversible changes to the world in the present that might not be desirable for future generations.
The desire for more sustainability doesn't only bring about changes but adds an additional level of complexity to decisions: In terms of sustainability, your own decision not only affects your personal environment, but always the environment as a whole. And this applies to all areas: Strategically and operationally, economically and politically, socially and privately.
Sustainability poses a fundamental dilemma: while the issue enjoys acceptance through values such as environmental protection, health care or global justice, interests collide as soon as one's own actions, or even personal sacrifice, are involved.
Sustainability and the mobility of tomorrow
Last year, more than 61 million vehicles were registered in Germany, 700,000 of which, according to the Federal Motor Transport Authority, are not equipped with a combustion engine. Therefore, just over one percent of all cars run electrically, semi-electrically or on gas. This means that petrol and diesel still dominate the market. However, since the affair about manipulated exhaust gas values, diesel in particular has been under pressure.
"Since 1960, freight transport has more than tripled, passenger traffic has even quadrupled."
– Federal Environment Agency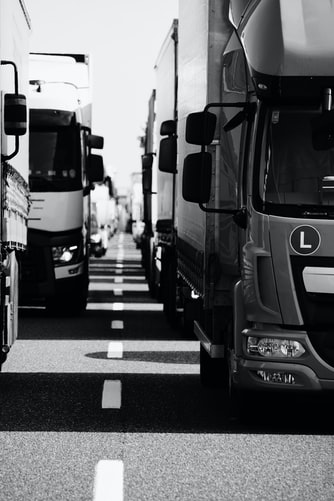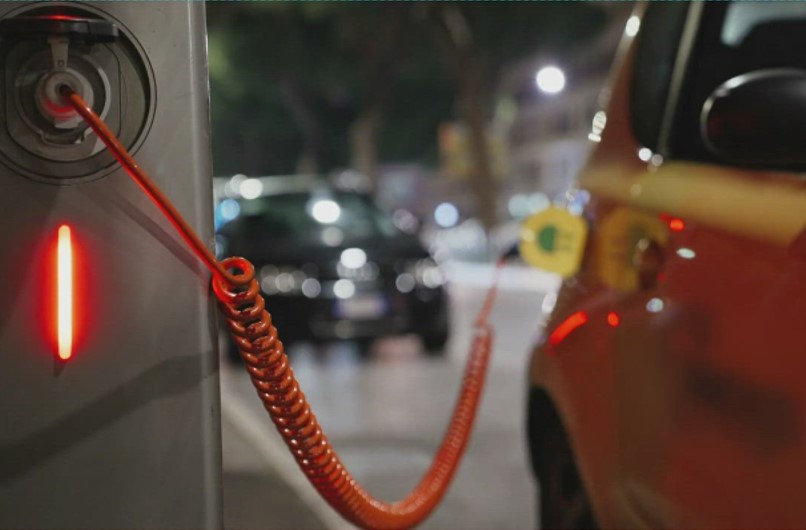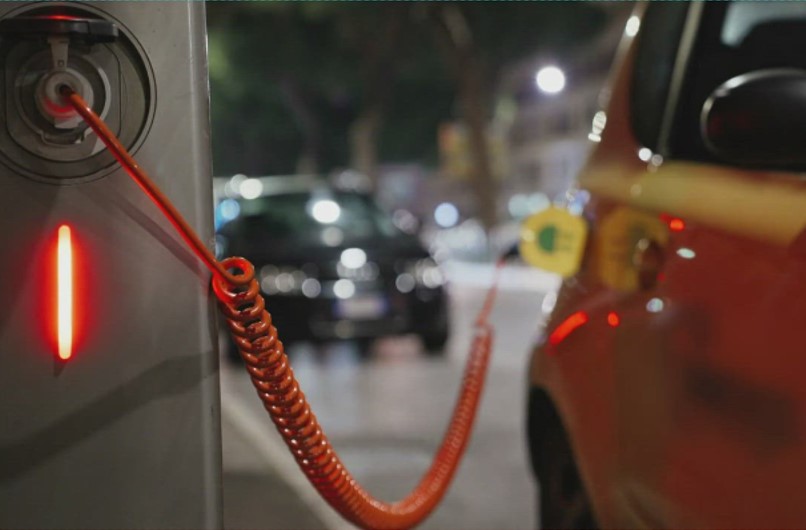 For decades, Germany was considered the automobile country per se. Currently, it seems that the big players have slept through the turnaround. Society, politics, competitors and other interest groups are putting the automotive industry under increasing pressure.
It is true that the automotive industry has already jumped on the electrification bandwagon and is replacing combustion engine vehicles with hybrid vehicles or PHEVs (Plug-In Hybrid Electric Vehicle). Nevertheless, these alternative drive motors could also be optimized by the BEV, the battery electric vehicle, which could guarantee the elimination of combustion engines.
The logistics of tomorrow
Our inner cities have a problem: they are congested. Not only do more and more people own a car, but 3.5 billion postal and parcel deliveries overload the streets every year. According to a forecast, this figure is expected to rise to 4.4 billion parcels a year by 2023.
Our purchasing behavior has changed. We are increasingly buying online and have our orders delivered to our homes. Courier and parcel services take over the convenient delivery with their vans and bring each item individually to the front door.
Dr. Kai Kreisköther CEO of Ducktrain says that the so-called last mile in delivery traffic, i.e. final delivery, is the problem. Not just for packages:
"Especially in city centres and densely populated areas we need new concepts to reduce traffic and environmental pollution."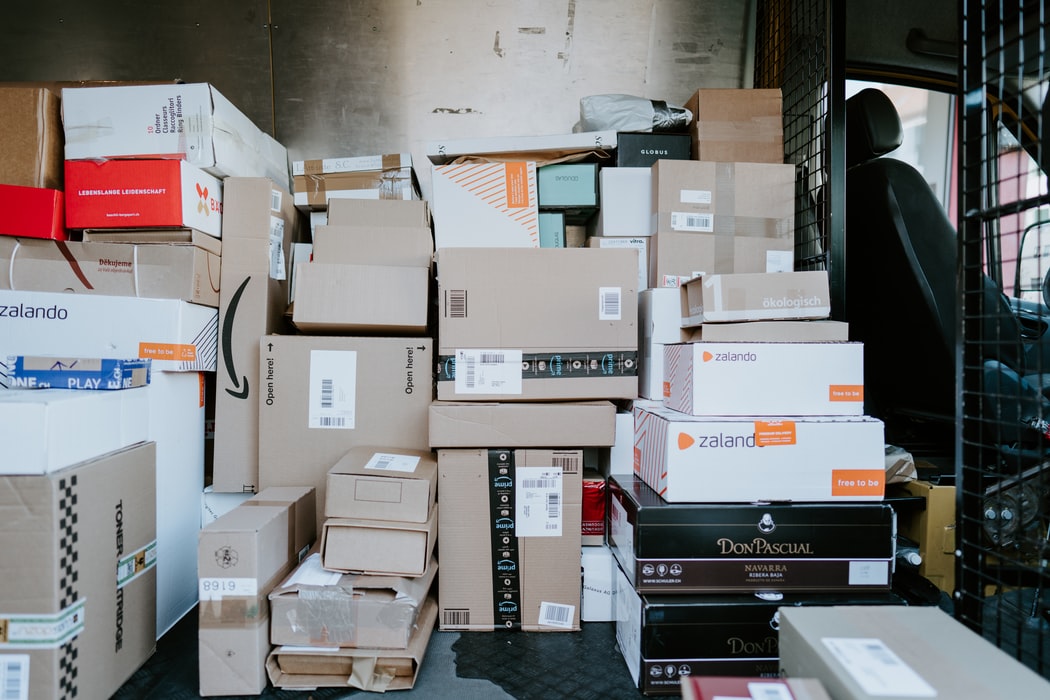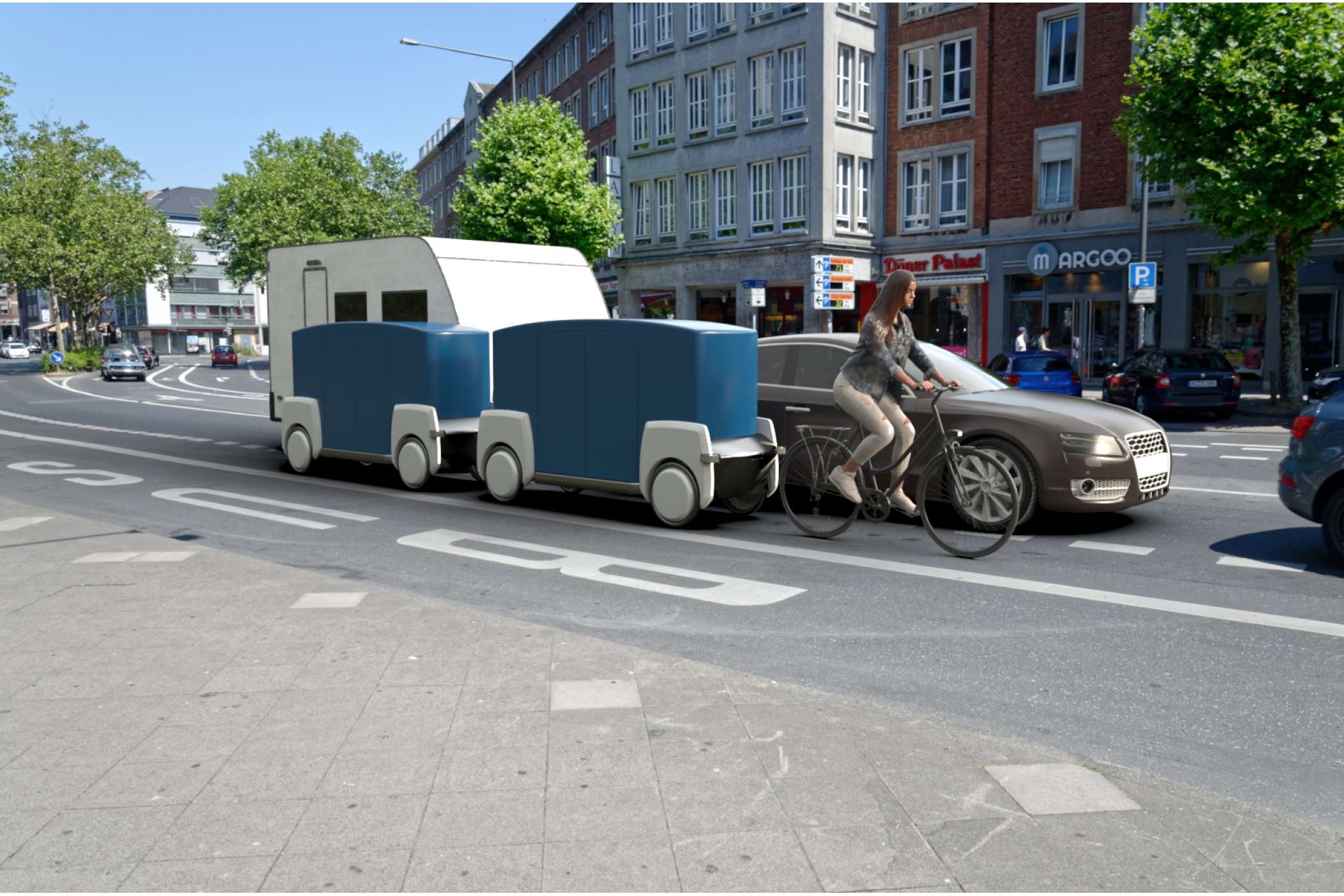 That's why we developed Ducktrain, an automated, electric lightweight vehicle that increases the efficiency of last mile logistics by collaborating with people, while reducing emissions and thus contributing to livable cities.
The need for conventional delivery vehicles in cities is eliminated and the inner-city transport logistics of tomorrow is raised to a new level of efficiency.
Recycling – The key to sustainable development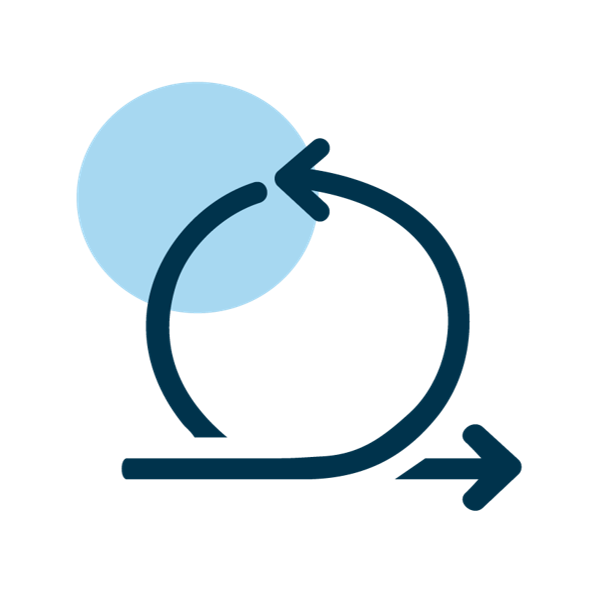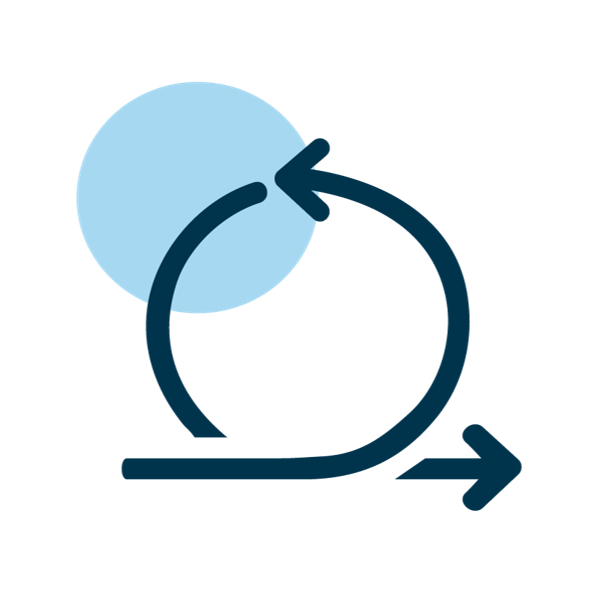 There is a crucial problem with the number of electric vehicles and batteries that will come onto the market in the next few years: Batteries lose capacity over time and usage cycles. If their capacity drops below 80% State-of-Health, their use in electric vehicles no longer makes sense.
But let us now think one step further: assuming the mobility turnaround continues to pick up speed – what will we do in a few years' time with all those batteries and accumulators that no longer offer enough power for use in vehicles?
2 principles for a more sustainable future of mobility: 2nd Life and Remanufacturing
In order to make electric mobility sustainable, companies should already think about the future when developing an electric vehicle. As we have already noted, the concept of sustainability involves much more than just installing an electric drive train.
Remanufacturing vs. recycling – a common goal
In remanufacturing, the main focus is on the refurbishment of batteries. The lifespan of each component of a product should be extended and optimized. Intact parts and components are reused, while faulty or defective components are removed or replaced.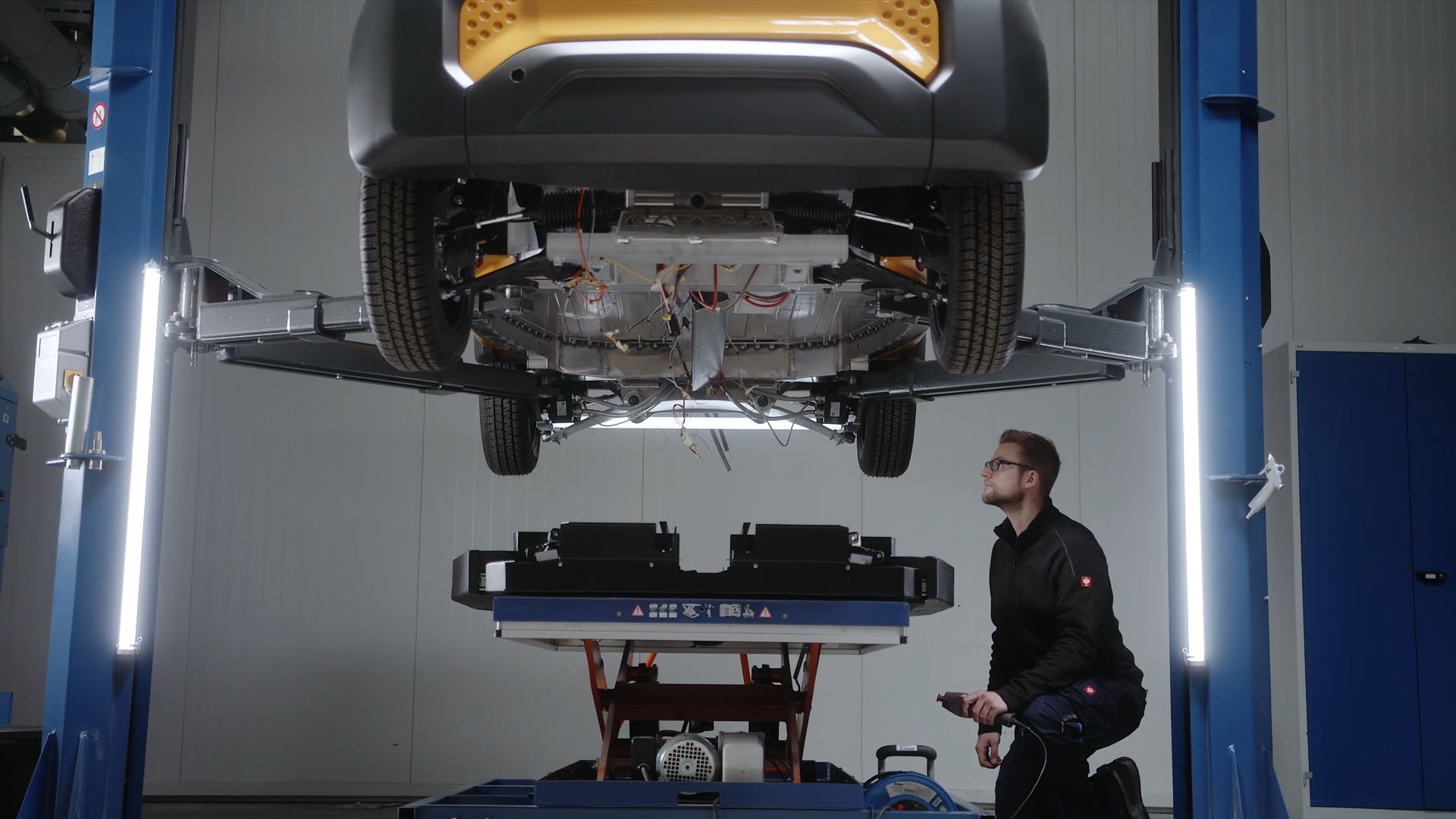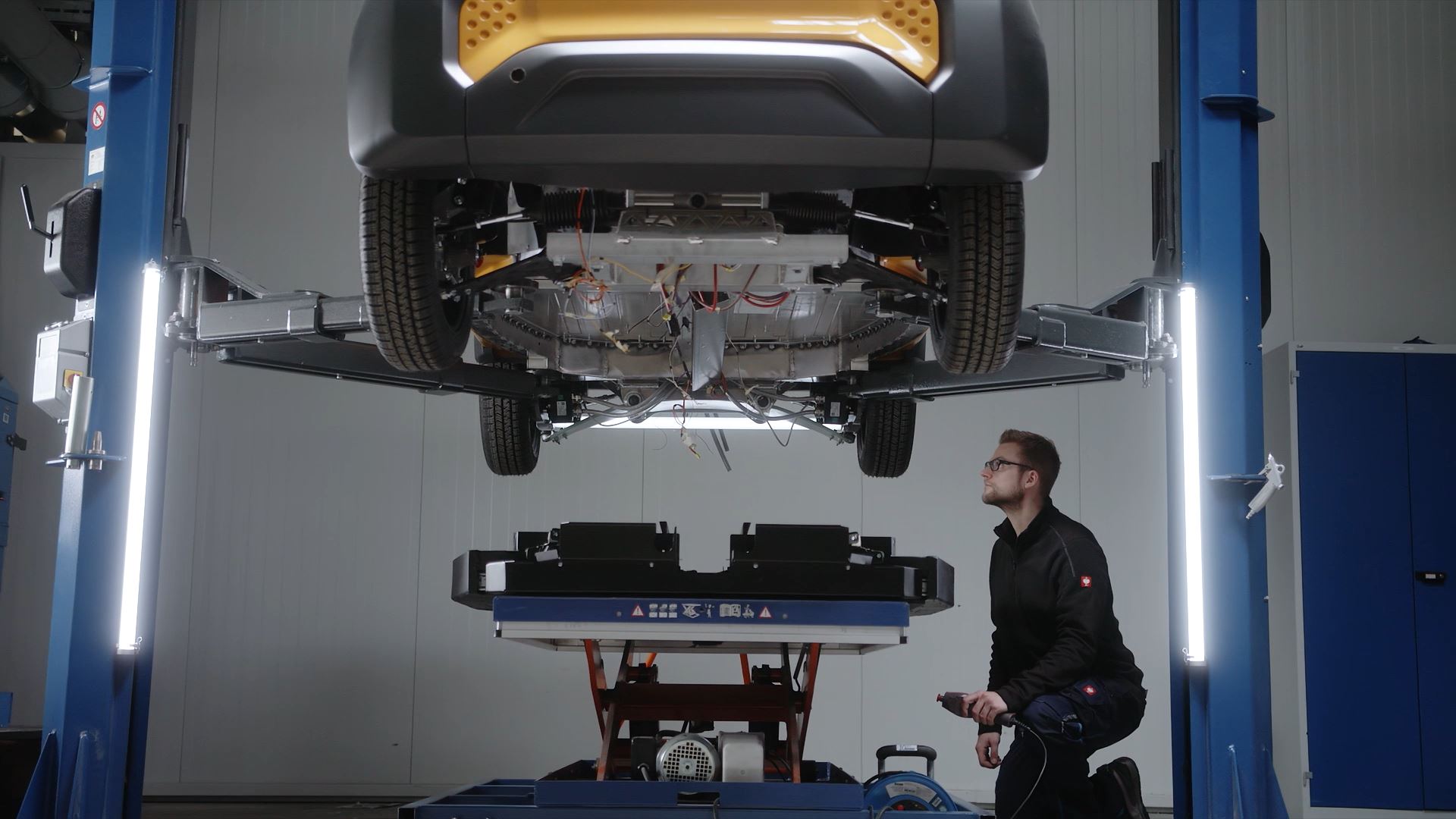 While remanufacturing preserves the shape of a product, recycling involves breaking the product down into its components and melting them or processing them into new shapes. In any case, the aim is to extend and optimize the life cycle of the lithium-ion battery and its components in order to achieve a more sustainable use of our resources and ultimately a sustainable mobility.
"My vision is to sustainably recycle used lithium-ion batteries from electric vehicles. This requires a holistic approach and both technical and economic issues must be solved on the way to achieving this goal.."
says Dr. Sarah Fluchs.
The holistic view of development, production and reuse is also reflected in our remanufacturing projects. Together with customers, Sarah and her team develop solutions to provide answers today to the questions of tomorrow.
About PEM Motion
The PEM Aachen GmbH (since 2019: PEM Motion) was founded in 2014 in the context of the StreetScooter development as a spin-off of the Chair of Production Technology for Electromobility Components of Prof. Achim Kampker at the RWTH Aachen University (PEM) with the aim to make the gained knowledge accessible to other companies and thus to contribute to the mobility and energy turnaround. From a small team of innovative thinking engineers, a company with over 90 employees has emerged, which today cooperates worldwide with automobile manufacturers, mobility providers, suppliers and start-ups to realize the mobility of the future today.
Further information about electrification and remanufacturing can also be found at:
https://pem-motion.com/en/remanufacturing-auf-dem-weg-zur-kreislaufwirtschaft-von-ev-batterien/
https://pem-motion.com/en/mobility-solutions/electrified-powertrain/
https://pem-motion.com/en/mobility-solutions/pem-re-x-audit/
https://pem-motion.com/en/agility-booster/