Location Mexico
IMPROVING LOGISTICS PROCESSES WITH INDIVIDUAL TRAINING CONCEPTS
What is behind a smoothly running plant? Who makes sure that processes run properly, products are delivered safely or suppliers are managed? People – behind all the automation of processes and plants there are always people who are crucial to success. Especially when planning the opening of a new plant, the qualification of future personnel is of particular importance.
BMW Group has taken up this challenge in its new plant at San Luis Potosi in Mexico together with PEM Motion and RHuman (http://www.theravengroup.org), a Mexican HR company. One of the main challenges for the successful start of the automotive plant in Mexico is the qualification of the personnel who will manage the logistics processes.
Ensuring a smooth start in the ramp-up phase
In order to ensure a smooth start in the plant's ramp-up phase, a training concept specially tailored to these requirements was developed. In this project, we trained more than 1,000 employees in specific intralogistics processes before the start of production in San Luis Potosi.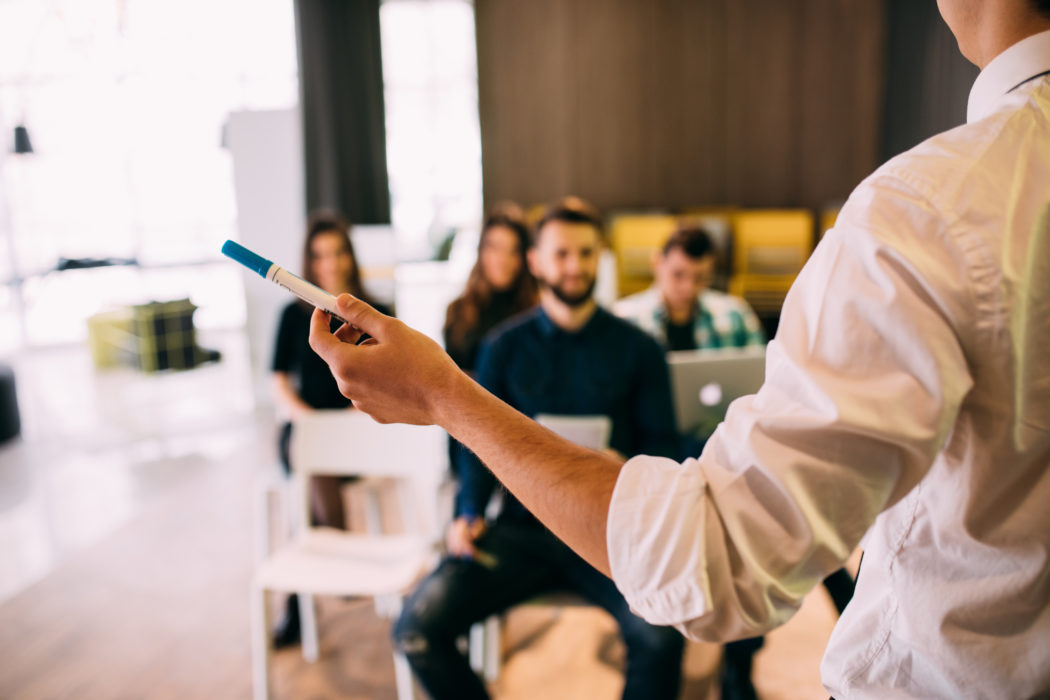 Christoph Lienemann
(PEM Motion Managing Director of North America):
"We are very proud to accompany BMW and its suppliers during this exciting ramp-up."
Our approach:
A combination of theory and practice. We rely on dynamic concepts, coaching by multidisciplinary local trainers and innovative training methods, such as specified simulation games. With our qualification approach, we significantly improve the understanding of the processes carried out, increase motivation and thus reduce staff turnover.
Development and training – thinking ahead
We also integrated the recruitment and employment of students from local universities into the project. The six-month Logistics Qualification Internship program was developed specifically for local students. By analyzing and optimizing the logistics-specific processes, the so-called Floor Walkers support the BMW team to ensure a smooth ramp-up and optimum production at the plant.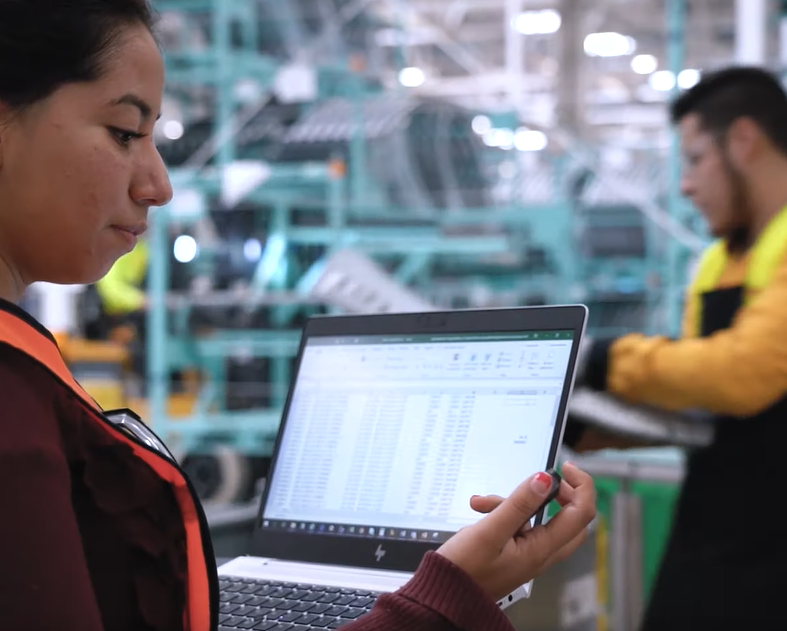 Viridiana García
(Floor Walker, BMW Werk SLP):
"As a Floor Walker, I support the BMW coordinators and the logistics service providers with auditable topics, by communicating deviations and following up with statistics and reports."
In the meantime, the 4th wave of 24 students has already started their training (currently in online courses), for example in SAP, logistics processes and soft skills. A truly unique work experience for the students and an optimal added value for our local partner.
Individual trainings with PEM Motion – Long-term success.
We are very happy to continue this successful cooperation! See it for yourself – watch our Floor Walker Video.
You can find more information about our individual training and education concepts at: PEM Academy
About PEM Motion
PEM Aachen GmbH (PEM Motion since 2019) was founded in 2014 as part of the StreetScooter development as a spin-off of the chair for production technology for e-mobility components by Prof. Achim Kampker at RWTH Aachen University (PEM) with the aim of making knowledge accessible to other companies and thus to contribute to the mobility and energy transition. From a small team of innovatively thinking engineers, a company with over 90 employees has emerged, which today works worldwide for automobile manufacturers, mobility providers, suppliers and start-ups.