PEM Motion has its own well-equipped E/E laboratories at Aachen, Germany and Mexico City, Mexico to perform electronic hardware development and to commission and test such systems. Furthermore, the true value of our laboratories lies not only in the technical capabilities of each individual device, but also in the ability to combine them into chains that cover the entire spectrum of development, commissioning, and testing processes.
At our German location, the following overview illustrates the technology chains that can be formed with the equipment: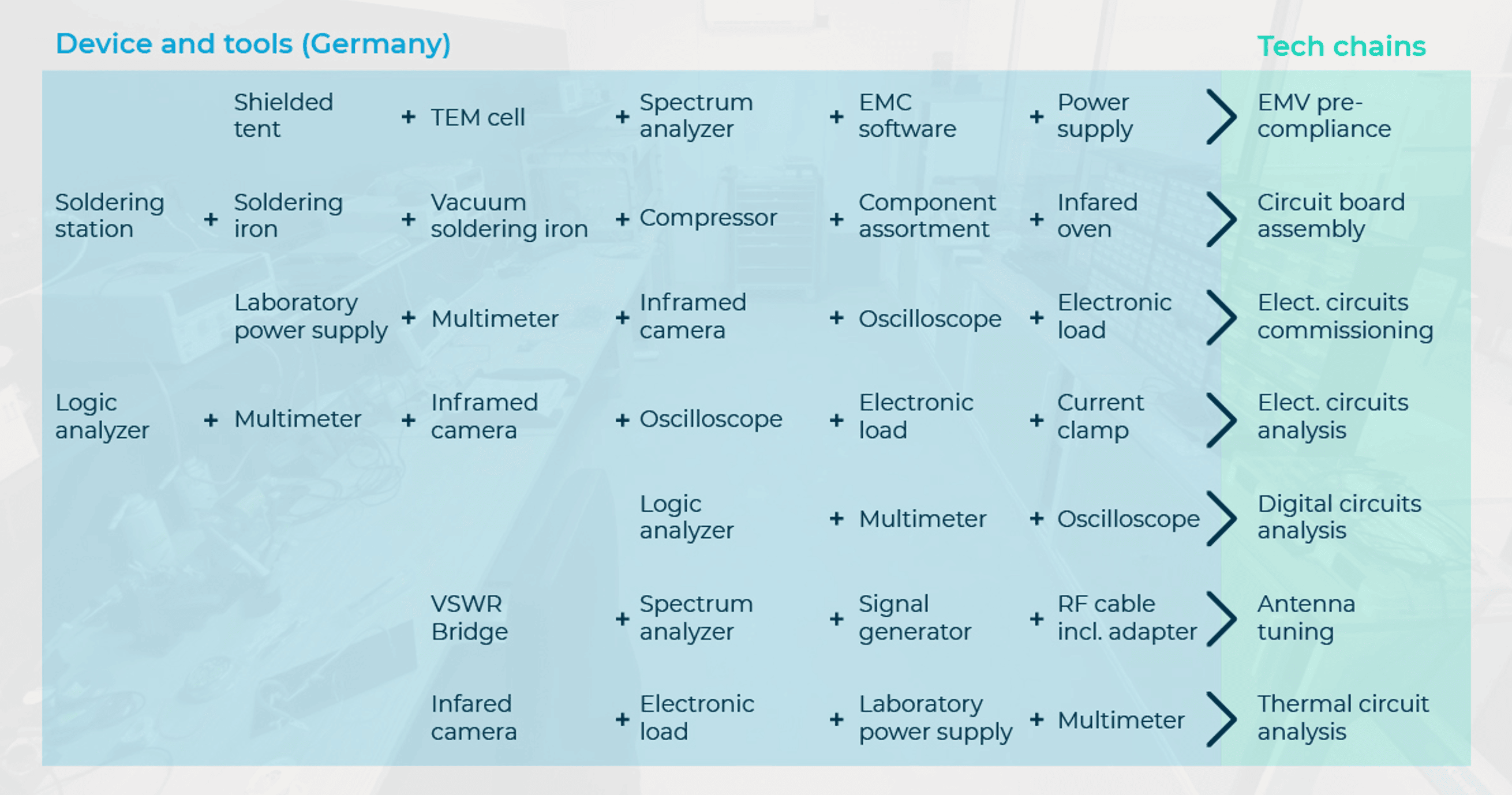 At our Mexican location, we also have a range of equipment that can be combined to form additional technology chains. These technology chains enable us to provide comprehensive electronic hardware development services to our clients, covering a wide range of industries and applications: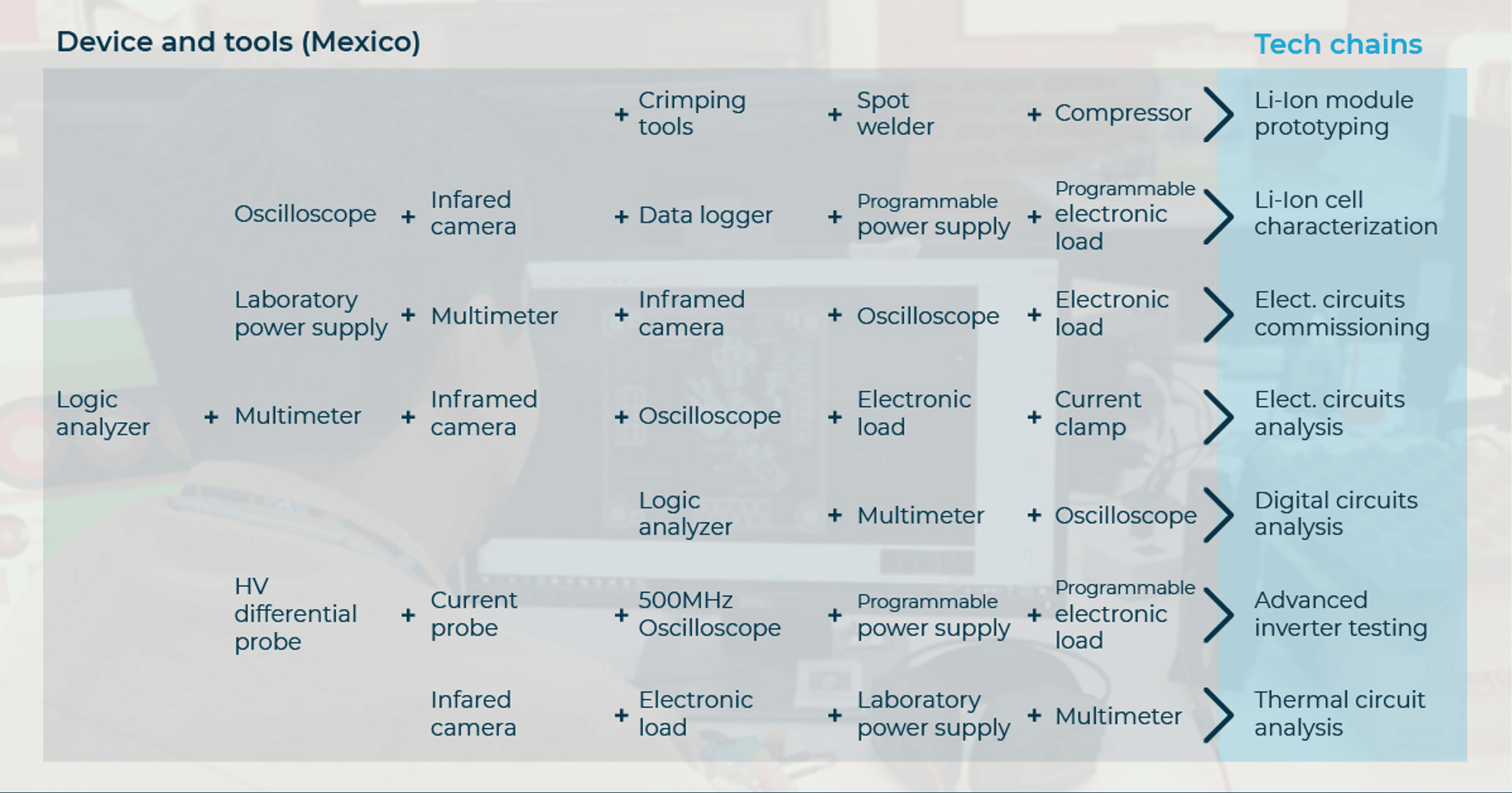 Let's take a closer look at one example of a tool chain that highlights the importance of EMC testing. Electromagnetic compatibility (EMC) is a critical test method for many electronic systems, ensuring that technical devices do not interfere with or be interfered by other devices due to unwanted electrical or electromagnetic effects. Final testing and approval are usually carried out by an independent testing laboratory, which can be costly and time-critical due to limited schedule availability. Additionally, the outcomes of initial measurements for new developments of electronic systems can be unpredictable. Therefore, the technical capability for pre-tests offers a valuable opportunity in product development.
PEM Motion has the capability to perform EMC pre-compliance tests using our E/E laboratory. To carry out unobstructed measurements, the system being tested is placed inside an EMC shielding tent to prevent unwanted radiation from surrounding devices from influencing the measurement. A TEM cell is installed in the shielding tent to detect electromagnetic radiation emitted by the electronic system being tested, and is used depending on the nature of the electronic system and test requirements, such as the level of defined target voltage values.
Recorded signals are fed to a spectrum analyzer for evaluation, where specialists can read measured values and derive important findings from the data. If necessary, system adjustments can be made based on these findings.
One unique aspect of our laboratory in Aachen is its structural design. The laboratory is in a separate compartment with special floor and wall structures. An integrated professional ventilation and air conditioning system ensure the required air purity. Finally, the modular design of the compartment offers the possibility to assemble and disassemble the laboratory with all its components, making it flexible in terms of location.
If you want to learn more about how we perform electronic hardware development, commissioning, and testing, feel free to get in touch. Check out our website for more information about PEM Motion.